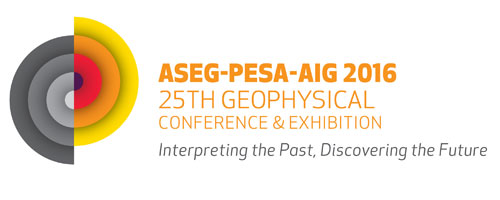 Sponsorship and Trade Exhibition
The Organising Committee invites you to become a sponsor at the 25th International Geophysical Conference and Exhibition.
Our commercial sponsors and exhibitors are an integral and essential component of our discipline and the Conference provides a unique opportunity for all those involved in minerals, petroleum, geothermal, geotechnical, and environmental geophysics to come together. Your involvement will allow you optimal exposure for your company and products.
All major sponsors* and exhibitors will have unrestricted access to attend all scientific sessions and plenary lectures to help you understand the needs and direction of our profession, to the benefit of all. The Welcome Reception on Sunday 21 August 2016 and daily catering will be served in the exhibition area to maximise interaction between "trade" and the registrants.
There are a wide variety of sponsorship and exhibitor packages to help you promote your brand and directly interact with your clients/stakeholders.
For further information contact the Conference Manager.
*Platinum, Gold, Silver and Bronze sponsors only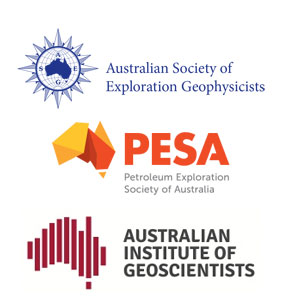 Exhibition Highlights
Free daily client passes for all exhibitors
Two free full registrations with every booth
Multi-entry exhibition hall to encourage traffic flow
Onsite storage for exhibitors
Important Exhibitor Downloads
Bump In/Bump Out and Opening Hours
5.30pm – 7.00pm (Welcome Reception)
Shell Scheme Booth Inclusions
Inclusions per 3mx3m booth
Walling - 2.4m high black Velcro compatible walls
Fascia/ Name Board - Digital print fascia name board sign featuring single colour text on a white background in addition to a colour conference logo. A company sign will be installed over each open side
Lighting - 2 x 120 watt spotlights per 3m x 3m booth (9sqm) or smaller. Lights are mounted behind the front fascia panel
Power - 1 x 4amp power point per 3m x 3m booth (9sqm) or smaller. Power points are mounted on the rear wall
Raw Space Inclusions
Inclusions per 3mx3m booth
Exhibitor will be supplied with space to build a customised exhibition display tailored to the exhibitor's specifications. Please note raw space does not include walls, furniture or power. These requirements will be charged at an additional cost and can be arranged directly with the custom stand builder. Conditions apply.
Custom Stands
If you are planning to exhibit with a custom booth, a detailed plan/ blue print will need to be provided for safety approval by the Adelaide Convention Centre.
A Custom Stand Design Appraisal Form can be downloaded (above) which needs to be completed by all Raw Space Exhibitors. Please refer to your table of entitlements for specific details and due dates for submission of forms.
Important Trade Exhibition Information
Venue: iHall F & H, Adelaide Convention Centre, North Terrace, Adelaide, South Australia
Delivery: All exhibitor deliveries must be made to the ACC's North Terrace Loading Dock accessed from North Terrace and must be scheduled in with the loading dock supervisor.
Deliveries arriving without a booking or prior to the allocated move in period will not be accepted. Goods will not be accepted prior to Saturday 20 August 2016.
To book in the delivery of your freight please contact; Loading Dock Supervisor
Tel (+61 8) 8210 6773
Fax (+61 8) 8210 6751
Email northterracedock@avmc.com.au
If you are having goods delivered by courier, please ensure someone from your company is on site to sign for the goods. The ACC, nor designated representatives will not sign for exhibitor or contractor deliveries. Couriers requiring a signature will be turned away.
It is strongly recommended that any exhibitor transporting freight to and from the ACC use the services of a specialised exhibition focused freight forwarder. This will avoid potential problems with customs, duties, and deliveries outside designated times
Agility Fairs & Events is the preferred logistics supplier at the Adelaide Convention Centre. Agility provides a comprehensive freight handling/ logistics/customs clearance/ forklifting service and should be contacted directly to make the necessary arrangements. Charges will apply. Please contact;
Agility Fairs & Events - Rosie Sciarrone
Tel direct (+61) 3 9330 9020 Reception (+61) 3 9330 3303
Fax (+61) 3 9330 3337
Email RSciarrone@agility.com
Booth Construction: Adelaide Expo Hire will construct the shell scheme booths Saturday 20 August from 5.00am – 23.59pm. If you have a custom booth, build can commence Saturday 20 August from 6.00am – 23.59pm.
Exhibition Booth Set Up: Exhibitors will have access to your stand/s Sunday 21 August 11.00am – 5.30pm. The hall will be locked from 8.30pm following the completion of the welcome reception at 8.00pm.
Exhibition Hours
Sunday 21 August 2016, 5.30pm – 7.00pm (Welcome Reception will be within the trade area)
Monday 22 August 2016, 8.00am – 6.00pm
Tuesday 23 August 2016, 8.00am – 6.00pm
Wednesday 24 August 2016, 8.00am – 3.35pm
Delegates will be in the exhibition area during scheduled refreshment breaks. We recommend displays are staffed during scheduled breaks, but the exhibition area will remain open/accessible from commencement of sessions until the close of each day.
Exhibition Breakdown
Wednesday 23 August after afternoon tea - 3.45pm and before 7.00pm. All goods must be cleared no later than 7.00pm.
Exhibitors who have arranged for couriers to collect their goods must ensure all items are clearly labelled with
Destination
Company name
Courier name
And must be accompanied by a completed consignment note attached
These items must be collected at time of move out. If this is not possible, the collection of goods must be arranged with the ACC. Any goods not collected within 24 hours of the event conclusion will be removed at the cost to the individual exhibitor. The ACC accepts no responsibility for goods left behind after the closure of an exhibition.
All exhibitor freight must be moved to the North Terrace Loading Dock by the exhibitor in accordance with the directions of the ACC's Exhibition Floor Manager.
Storage
An area within the exhibition hall will be available for storage of packing materials. This will not be "lockable" and materials are stored at your own risk. The exhibition hall is secured during non-exhibition times.
Adelaide Convention Centre Exhibition Handbook
The Adelaide Convention Centre Exhibition Handbook contains specific guidelines regarding exhibiting at the Adelaide Convention Centre and must be read prior to exhibiting at the venue. If displaying heavy equipment that weights over 10 tonne please refer to the 'ACC Exhibition Handbook' for further details and requirements.
Exhibition Booth Constructor
Adelaide Expo Hire Contact:
Kim Johnson
Exhibition Sales Coordinator
Adelaide Expo Hire
31 Deeds Road North Plympton SA 5037
DD 08 8350 2306 T 08 8350 2300 E kimj@aeh.com.au
Public Liability Insurance
Australian regulations require all exhibitors to have adequate Public and Product Liability Insurance cover based on a limit of indemnity to the value of A$10,000,000 or above. This refers to damage or injury caused to third parties / visitors on or in the vicinity of an exhibition stand. The venue may request a copy of your Public Liability Insurance Certificate. Most companies already have adequate cover. To assist you in locating your certificate within your organisation - it can often be found with the accounts / finance departments and is also often referred to as 'Broadform'.